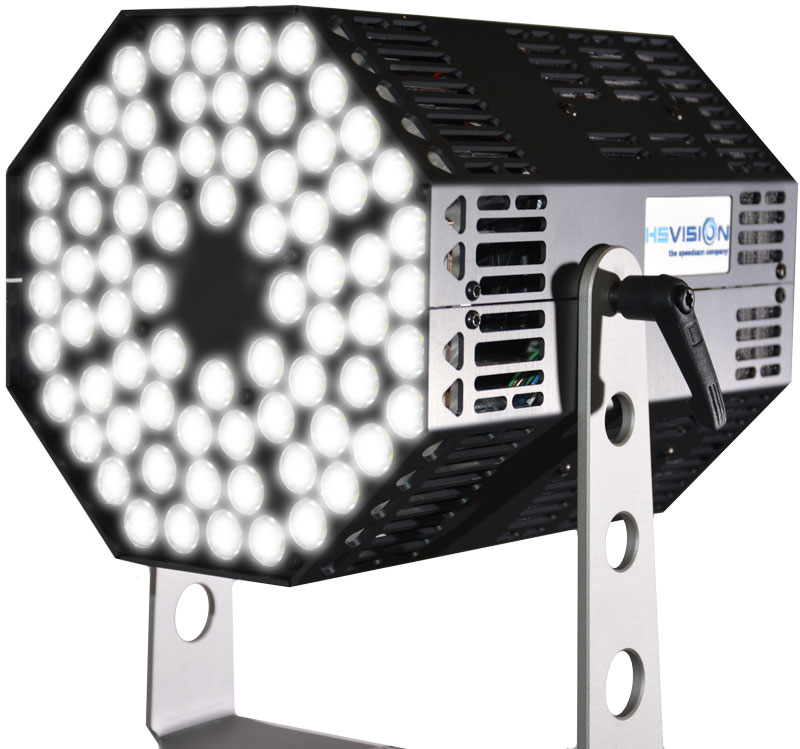 The phantom cameras offer a wide range of performance features and thus cover all requirements in automotive test centers. The three camera models of the Phantom VEO x40 series are characterized by the highest resolution of 2,560 x 1,640 pixels at up to 1,400 frames per second and, in addition to excellent light sensitivity, also offer the highest dynamics with the lowest noise.
Multi-LED Operation
The 4438 Boost can be operated in the network and adjusted individually via the software. The networking takes place via two RJ 45 sockets in the "daisy chain" process. In addition to the RS 485 signals for configuring the lamp, the synchronization signal is also transmitted.
With the optionally available COM Server, the 4438 LED lamp can be connected to any commercially available computer via Ethernet and controlled via basic software included in the scope of delivery.
Via the Visart software, HS cameras and LED lighting can be controlled and adjusted together.