Offboard
The phantom cameras offer a wide range of performance features and thus cover all requirements in automotive test centers. The three camera models of the Phantom VEO x40 series are characterized by the highest resolution of 2,560 x 1,640 pixels at up to 1,400 frames per second and, in addition to excellent light sensitivity, also offer the highest dynamics with the lowest noise.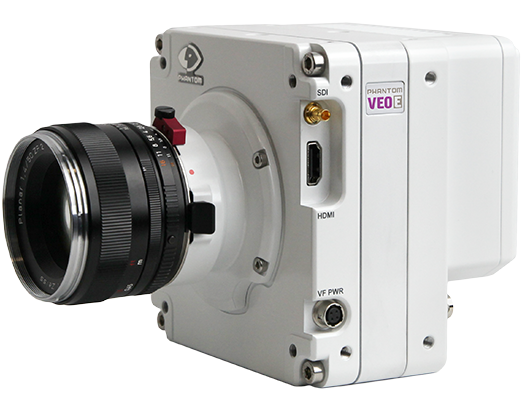 Onboard
The Phantom Miro N5 is perfect for destructive testing.  Built in two separate parts, the head and the base, it is built to capture every possible image it can when it counts. The low-cost head unit is easy to replace as CXP protocol immediately transfers the very last image possible to the sturdy base.
Since the large base is separate from the tiny camera head the 3 meters of cable is perfect for reaching small and hard-to-reach places. The N5 base is available in a standalone or Miro JBox 2.0 version, contains the 128GB non-removable CineFlash and battery.  Memory can be partitioned up to 63 times allowing continuous recording feature to record and download multiple shots making the Miro N5 perfect for machine trouble shooting.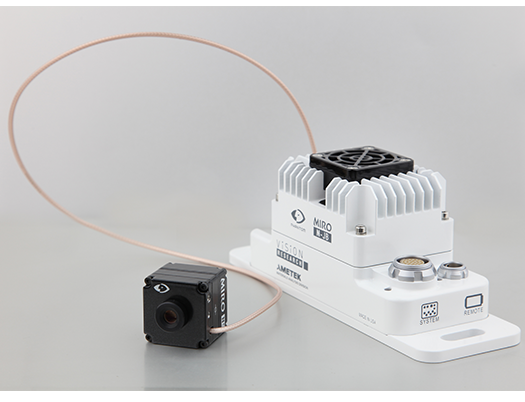 The newest member of the Phantom Automotive Testing line of cameras brings HD resolution to both on- and off-board testing situations. The Phantom Miro C320, is perfect for confined spaces and delivers excellent picture quality with high light sensitivity. Thanks to the built-in battery and the 128 GB Cine Flash memory, the highest level of data security is guaranteed. At 73 mm x 73 mm x 82.5 mm and weighing just over 1 lb. (0.5 kg), the C320 is 3-inch cube small enough to fit into the tightest places. Strategically placed mounting holes make it easy to position, even in difficult and hard to reach places.The C320 is available in either 8GB or 16GB of RAM, and comes with an internal, non-removable 128GB CineFlash. The RAM can be separated in up to 63 partitions for back-to-back multi-cine recording. Save 8GB of data into the CineFlash in less than 1.5 minutes, increasing camera up-time. If the experiment disconnects the AC power, the C320 comes equipped with a battery to protect the data until it is saved to non-volatile Flash.